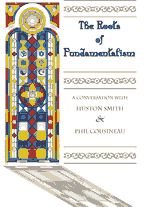 Huston Smith Has Studied Religion All His Life and There's Something He Wants You to Know
Notes from a 2012 Appearance
by Barbara Falconer Newhall
Huffington Post July 22, 2015
This site features Huston Smith in commercial media:
Titles of Interest
See also Huston Smith in the Media

Huston Smith died peacefully on the morning of December 30, 2016 at his home.
Memorial Service for Huston Smith:
Grace Cathedral
1100 California St
Saturday, April 1, 2:00 p.m.
The Arc of Life: Huston Smith on
Life, Death & Beyond
with noted psychologist and gerontologist
Dr. Ken Dychtwald
---
More about The Arc of Life $19.95
---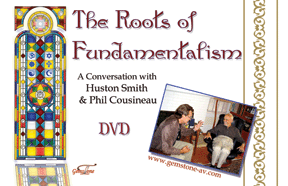 More about The Roots of Fundamentalism $14.95
---
---
SPECIAL - Buy both DVDs for $24.95
---
The official Huston Smith website is here: www.hustonsmith.net
Visit this site for Huston Smith titles in print and visual as well as links to internet resources such as text downloads and films.